360° Canvas maximizes marketing space
Repacorp's digital 7-color press, with inline spectrophotometer, improves the ability to match spot colors and provides consistent high quality print with up to 812 dpi at 8 bit resolution. Reverse printing on the inside of clear heat shrink sleeve film provides scratch, fade and moisture resistance, making shrink sleeves ideal for refrigerated or high moisture environments.
Repacorp offers PVC, PETG and OPS shrink sleeve label materials with the ability to add spot or flood coat varnishes, metallic inks, textured print, and a variety of foils. Enhance your design by adding texture print to the outside of the sleeve, or a metallic cold foil for eye-catching graphics. Opaque sleeves are also available for cover-up applications.
Repacorp offers full-body shrink sleeves, combo packs, and tamper-evident perforated sleeves either in rolls for automatic application, or individually sheeted for hand application.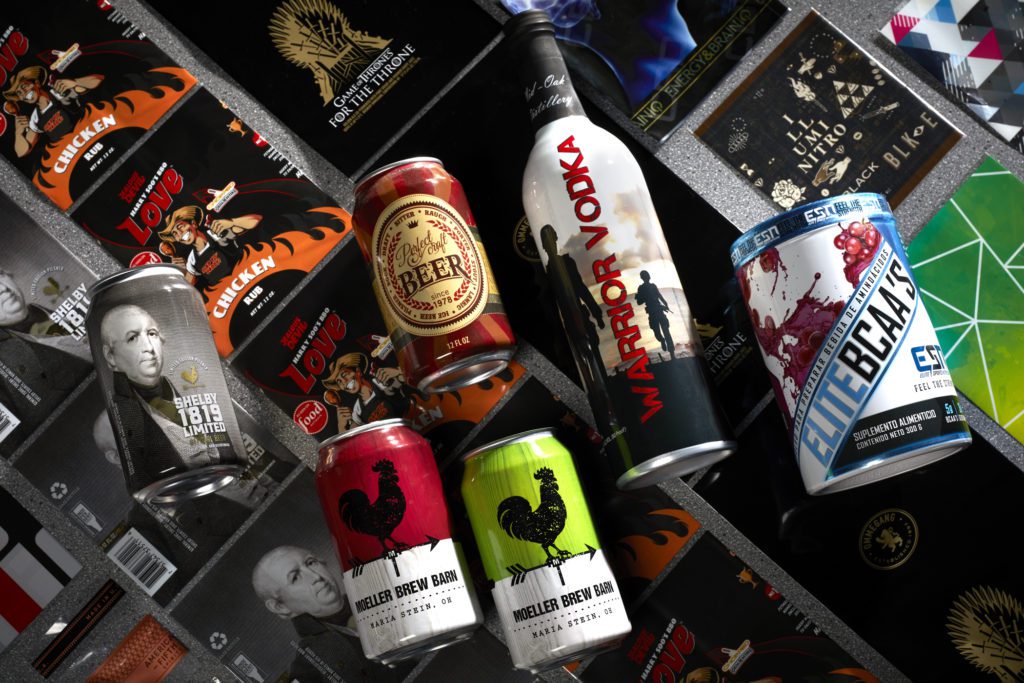 Ideal applications: Craft beer, soda, coffee, tea, wine, spirits, energy shots, anything beverage, nutraceuticals, health and beauty, cannabis, neck seals, liquid food products, cleaning products, CBD, and candles.
Shrink sleeve capabilities:
7- Color press + opaque white: Digital Indigo printing – CMYKOVGW
Flexographic printing for long runs: Print up to 10 colors in one pass
Variable printing & Mosaic software: Text, barcodes, data, images & backgrounds
Adhesive: No adhesive allows container to be Recycled or reused. Spot heat-activated adhesive is available
Slit width from 44 mm to 498 mm Perforations: Vertical, horizontal & T-perfs
Microtext
Free printed prototypes with all orders